Poolin Mining Pool
Making the World A Better Place Through Decentralization
Smart Tools
Smart Proxy

Data consumption will be significantly saved as the mining rig increases, which makes the management more efficient.

Transaction Acceleration

Prioritize your transactions,
Accelerating transaction confirmation.

Mining Return Calculator

Mining return,
Days to break-even,
Just a click away.

Smart Power Protection

Multiple power consumption modes;
Auto-switch enabled;
Ensuring the safety of
electricity consuming devices.
Poolin Mining Pool App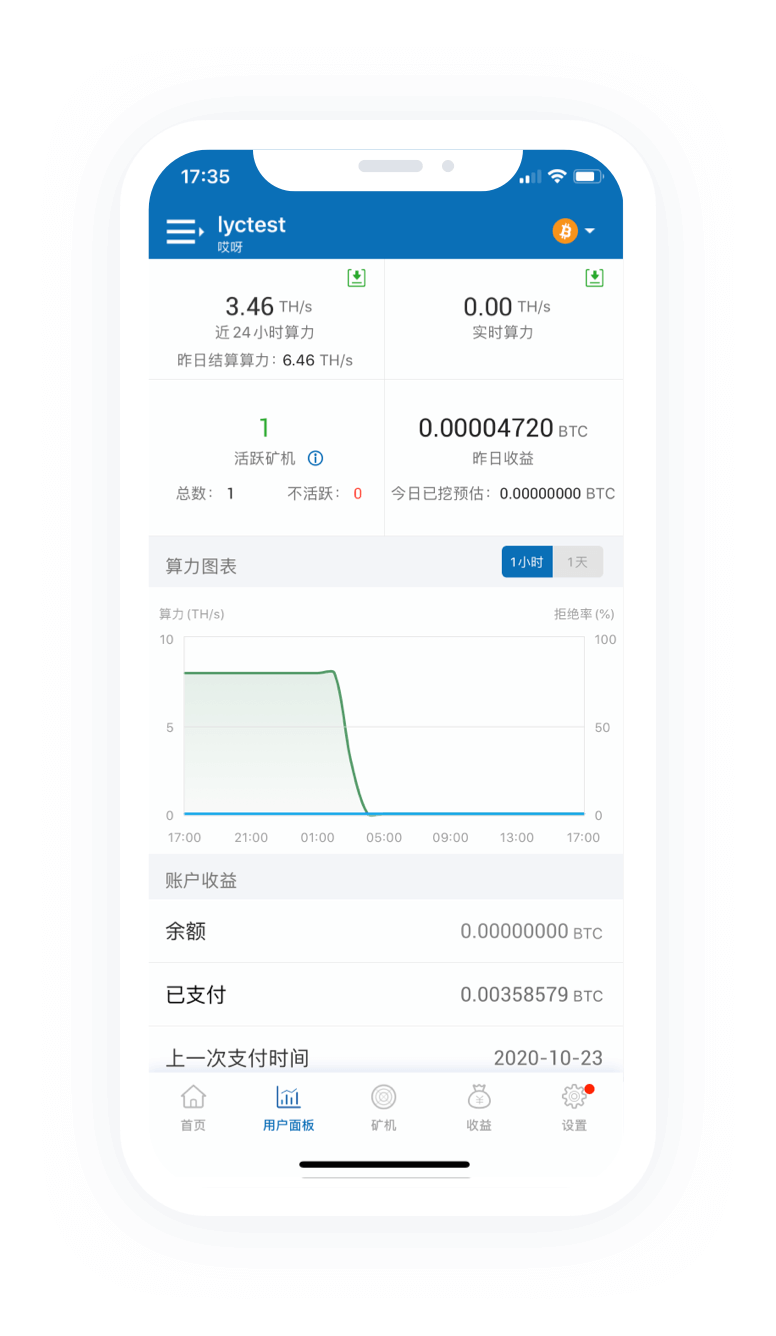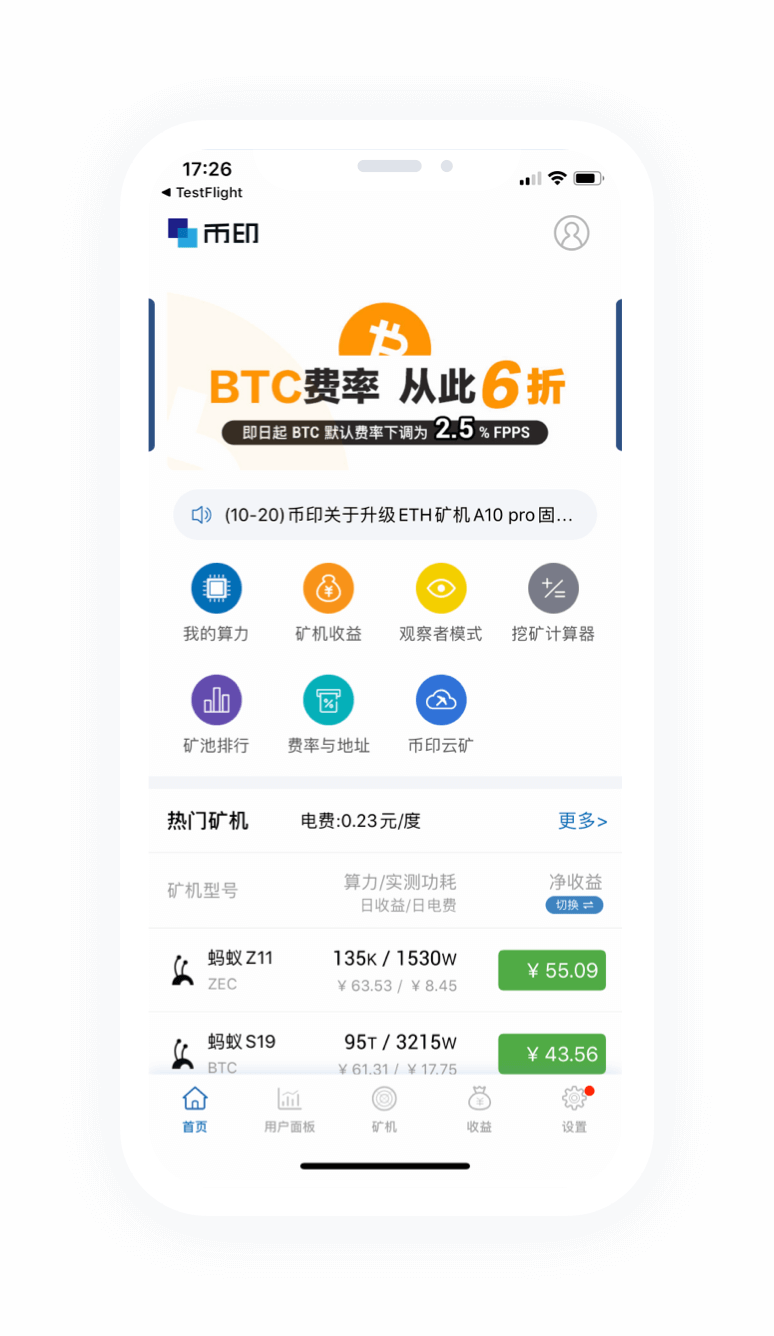 Monitor Your Mining Data While You Are On the Go
中国大陆地区的苹果用户请下载TestFlight版本
Key Features
Hashrate Transferring
Making Mining More Flexible

Hashrate can be transferred between different sub-accounts to meet client's need of hashrate rental, transfer & sale. It provides flexible hashrate distribution for all kinds of hashrate providers, as well as miners who are partners in mining.

Merged Mining
Making Mining More Profitable

Merged Mining allows miners to mine multiple coins at the same time. This allows miners to not only mine Bitcoin or Litecoin, but also get extra bonus to increase mining revenue (Poolin gives out VCash, Namecoin and Dogecoin as extra bonus and can be automatically settle into Bitcoin).

Smart Mining
Unlocking the Potential of Hashrate

The software could intelligently calculate and switch the hashrate to the most profitable coin for higher mining revenue.
Why Choose Poolin Mining Pool?
Top Security

Top Security

Multi-level risk management system;
Two-Factor Authentication (2FA);
Customized watcher permission.

Higher Revenue

Higher Revenue

FPPS reward system;
Smart mining & merged mining enabled for extra bonus.

Open & Transparent

Open & Transparent

Timely settlement;
Transaction on-chain traceability;
Clear & easy-to-use dashboard;
Hashrate alarm enabled;
Real-time push of mining revenue;
Monthly mining report subscription.

Strong Network

Strong Network

Global distributed servers;
Low reject rate;
Quality maintenance service.

Professional Team

Professional Team

Team was formed by professionals from top Internet & Blockchain companies;
24/7 quality customer service.

Brand Mutuality

Brand Mutuality

Poolin Finance;
No payment threshold for receiving mining revenue;
Poolin Data Center:
Various powerful software supported.